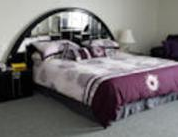 Our rooms offer the class and comfort you would expect after a long road trip, a long day at work, or after a long day of just having fun enjoying the many local activities. You are sure to enjoy any stay with us, whether you're here on business or for some fun. And all of our beds offer you comfort, so you can ensure that you'll sleep soundly.
Our complimentary Continental breakfast is served daily from 5:00 am to 10:00 am. We offer a selection of cereals, bagels, toast, oatmeal, coffee, tea, milk, and juice. The lounge opens back up at 4:00 pm and is open till 11:00 pm. We offer a variety of domestic and non-domestic beer, various wines, and mixed drinks and at any time you can enjoy a cup of coffee and/or tea.
For more details, talk with one of our staff members.
Long Lake Motor Inn is designed with you in mind. We've tailored each room, our hospitality and amenities to make your stay is as enjoyable and relaxing as possible. We hope that our attention to detail shines through each and every moment of your stay.